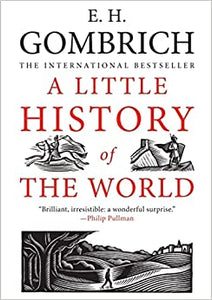 A Little History of the World
n 1935, with a doctorate in art history and no prospect of a job, the twenty-six year old Ernst Gombrich was invited to attempt a history of the world for younger readers. Amazingly, he completed the task in an intense six weeks, and Eine kurze Weltgeschichte fur junge Leser was published in Vienna to immediate success. It is now available in twenty-five languages across the world.
Paperback. 284 Pages with occasional black white illustrations.
---
We Also Recommend