---
All sales support the Creswell Heritage Trust
---
Luxurious Soaps
Soaps by Wild Venus inspired by Creswell Crags.
"We make our Wild Venus soaps with sustainable and vegan ingredients which are both gentle on your skin and the planet. We love incorporating rich and tasty butters, and sometimes we add natural exfoliants for an extra special touch".
Smell delicious this Season!
Yes Please!
---
Discover the story of humankind in one girl's search for adventure in this epic prehistoric children's novel
---
New Friends Made from Recycled Bottles!
Sales from our new Nature Planet products support Creswell Heritage Trust and PLAN International which is an NGO that advances child rights and equality for girls AND the 'Re-Pet' range is made of recycled plastic bottles!
Find Out More
---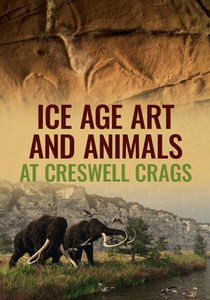 NEW & EXCLUSIVE! Ice Age Art and Animals at Creswell Crags book
---
Our on-site bee hives make delicious honey!
We've teamed up with 'More Bees Please' a Sheffield-based beekeeper to bring you an amazing range of honey and wax products.
From tattoo balm to candles, discover how useful bees wax is!
Honey Products
---
Creswell Crags Honorary Patron: Alice Roberts
"I'm delighted to become a Patron of this incredibly important site – with rock art dating back to the end of the Palaeolithic, when ancient hunter gatherer groups were recolonising Britain, as the ice sheets of the last Ice Age were retreating. From that ancient rock art – the most northerly in Europe – to later 'witches' mark engravings, Creswell Crags is steeped in mystery and history."
---
Let Toys Be Toys
Crags Shop has been recognised and celebrated for doing a great job ditching the gender stereotypes and marketing to children inclusively with our Toymark award for good practice.
When toys are narrowly divided into 'boys' and 'girls' or signposted along the pink/blue divide, we risk limiting the possibilities and interests of our children.