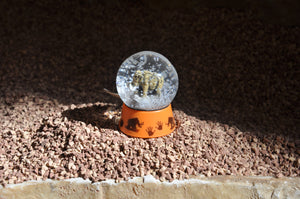 Mammoth Snow Globe
What better animal to have inside a snow globe than a Woolly Mammoth?!
Recreate an iconic Ice Age scene with this snow globe. The figurine inside is shaped in resin, encased by a plastic globe & resting on a colourful plastic base - very durable.
Size: Approx 4.5cm/1.8"
---
We Also Recommend