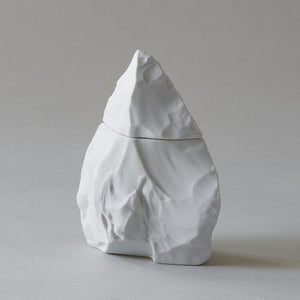 Neandertal Light 90ml EDP
£25500

£255.00
Tax included.
---
---
Neandertal light is in stark contrast to Neandertal dark, a journey which explores concepts of olfactory dissonance.
Radiant and expansive Neandertal light concentrates on the present and as such, possesses a linear and harmonious structure.
Hinoki oil is expanded with muted green notes creating a horizontal landscape, an olfactory still-life representation of nature.
The binding quality of orris gives Neandertal light rigidity, form and cohesiveness within the structure. This binding quality produces a powerful resulting force, encapsulating time and the space around us.
Leather and ambergris add unparalleled natural beauty and familiarity, displaying both power and magnetism.
A contemporary portrait of the Neandertal mystery, this fragrance captures a suspended snapshot in time.
Top : Hinoki, Coriander, Galbanum & Violet Leaf.
Heart : Orris & Metallic Accord.
Base : Ambergris, Patchouli, Leather, Cedar & Musk.
This perfume is not suitable for international shipping due to alcohol content
Year : 2018
Content : Unisex Eau de parfum – 90ml / 3.0 fl. oz.
Origin : London, United Kingdom
Bottle dimensions : H 13cm x W 10cm x D 5cm
Material : Handmade porcelain
Perfumer : Chris Maurice
Packaging dimensions : H 13cm x W 15cm x D 6cm
Each bottle is handmade by the artist Kentaro Yamada. 
Each of our 90ml stoneware bottles is uniquely numbered digitally using an NFC chip to ensure its provenance. Scan your bottle using the Neandertal App on iPhone or any NFC-enabled Android device to see more information
---
We Also Recommend